About Us
"G. D. Industries" is extensively growing company in India and widely conducted to provide the service of Plastic PP, Hdpe Woven Sack, Bopp, Polyester, Aluminum Foil, Paper Lamination, Non Woven Lamination, Jumbo Bag, Fibc Fabric and Tarpaulin Industries. Our company's competency lies in offering our clients an outstanding quality range of Lamination Plants. Our offered plant is used for laminating products in multi layers to provide strength, insulation and stability.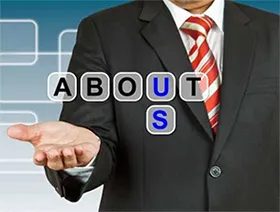 The use of we are following the most advanced technologies to offer the laminating machines at a very economic price. Employing the skilled and talented workforce gives us a strong backbone and helps us to develop the best quality of products. We used to supply the wide range of machines including of Extrusion Lamination Plant, Extrusion Tape Stretching Plant, and Winder Rewinder with Inspection, Mother Baby Reprocess Plant, and Granule Mixture Cum Dryer Machine with the specialized features.
Our lamination plant is most useful for the various types of industries for their efficiency. Lamination machines are made to accurately laminate the substance by applying a proper layer of plastic on it and this process is executed on the machine to offer accuracy and uniformity in it. Our machines are widely used for coating the thin layer of form to other subtracts like Woven Sack, Tarpaulin Fabric, Non Woven, Bopp, Paper, Jumbo Bags, and Aluminum Foil etc. our all offered machines are designed with the modern technologies and it is easy to handle. We used to provide the most authentic product to our consumers.